We use the most up-to-date technology to ensure the best eye care possible. Here are some of the different types of tests and equipment you may experience on a visit to our practice.
Optical Coherence Tomography (OCT)
An OCT is often likened to an MRI scan of the eye. It takes cross-sectional images of the retina, optical disc and cornea. This procedure is currently the only one that shows in-depth images of the eyes internal surface, making it a powerful diagnostic tool. It detects early signs of eye disease and helps monitor disease as each image is stored and used as a baseline measure against future scans. Zeiss Cirrus machines are regarded as the goldstandard in OCTs.
Ultra-widefield retinal imaging
Our Optos Daytona gives us a 200° range within a single scan capturing highly detailed images of your retina. It captures up to 82% of your retina while traditional retinal imaging captures only 15%. This enables us to get a comprehensive view of the back your eye and identify any blood vessel abnormalities that could indicate early signs of disease such as glaucoma, macular degeneration, ocular cancers and diabetic eye disease. We recommend an annual retinal scan for all adult patients
Visual Fields Analyser
The Zeiss Humphrey Field Analyser provides the gold standard visual field test. Combined with our OCT this instrument is essential in the diagnosis and management of Glaucoma. It can also detect other conditions such as strokes and pituitary tumours in the brain, which can cause visual field loss.
DNEye Scanner
The DNEYE scanner is used to take over 7000 measurements of the eye, this gives us an incredible amount of information in regards to the focusing of your individual eye, we can then incorporate this as measurements into your lenses giving you incredible improvements in contrast and vision.
Rodenstock ImpressionIST 4
Optical lenses need to be fitted precisely for clear vision. Because every frame and every face is different there is no point in having the best lenses on the market unless they are precisely fitted to your frame. This used to be done by hand. We now utilise the latest in measurement technology to determine the precise centration of your lenses in your frame, as you wear it. The Rodenstock ImpressionIST 4 utilises threedimensional video measurement to give you the perfect fit to allow you
lenses to work properly.
Once these measurements are taken, Rodenstock incorporates them to the calculations in order to optimise the optical characteristics of your lens. The ImpressionIST uploads the data directly to the optical lab in Germany where your lenses are manufactured. With German precision, the lenses are digitally cut in a process known as freeform production.
You will receive precisely optimised lens designed just for you with maximum near and distance vision and minimum distortion.
Our Equipment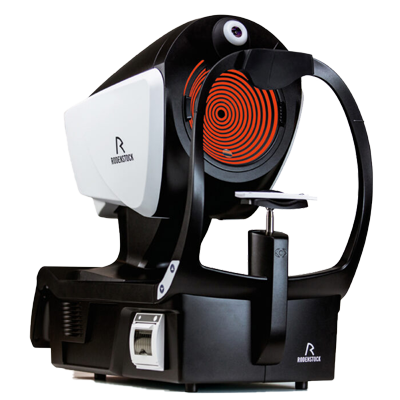 DNEye Scanner
Experience the revolutionary eyesight test with the Rodenstock DNEye® Scanner. Unique in the world with more than 7,000 measurement points transferred into your individual lens.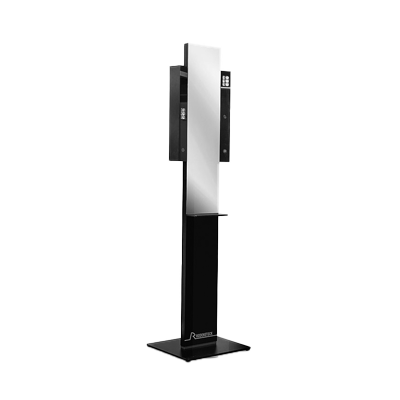 ImpressionIST 4
Customized spectacles with three-dimensional video measurement.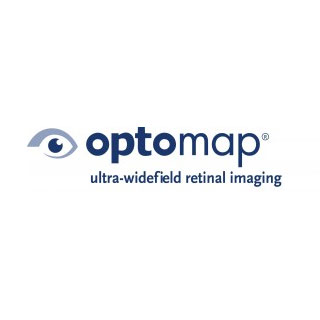 Optomap
The optomap® Retinal Exam produces an image that is as unique as you fingerprint and provides us with a wide view to look at the health of your retina. The scan will show us a healthy eye or detect disease.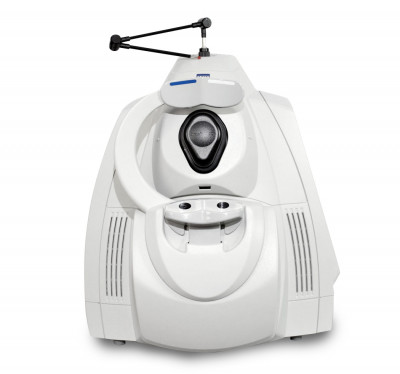 Cirrus 4000
The ZEISS Cirrus HD-OCT 4000 (Cirrus HD-OCT or Cirrus) enable examination of the posterior and anterior of the eye at an extremely fine spatial scale, without surgical biopsy or even any contact with the eye. The Cirrus HD-OCT builds on and refines the retinal imaging technology first introduced with the ZEISS Stratus OCT™. HD-OCT stands for "high-definition optical coherence tomography." Employing the advanced imaging technology of spectral domain optical coherence tomography, Cirrus HD-OCT acquires OCT data about 70 times faster (27,000 vs. 400 A-scans per second) and with better resolution (5 μm vs. ~10 μm axial resolution in tissue), compared to first-generation OCT technology. Cirrus acquires whole cubes of OCT image data, composed of hundreds of line scans, in about the same time as Stratus acquires a six-line scan. You can view these data cubes in three planes, or through three dimensions, giving you access to an extensive amount of retinal image data in one scan. Intended Use The Cirrus HD-OCT with Retinal Nerve Fiber Layer (RNFL), Macular, Optic Nerve Head, and Ganglion Cell Normative Databases is indicated for in-vivo viewing, axial cross-sectional, and three-dimensional imaging and measurement of anterior and posterior ocular structures. Indications for Use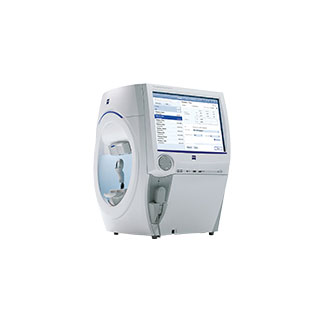 Humphrey HFA3
This is used to assist with Glaucoma detection. It's designed for the examination, analysis and documentation of the field of sight, especially the light difference sensitivity and other functions of the human eye.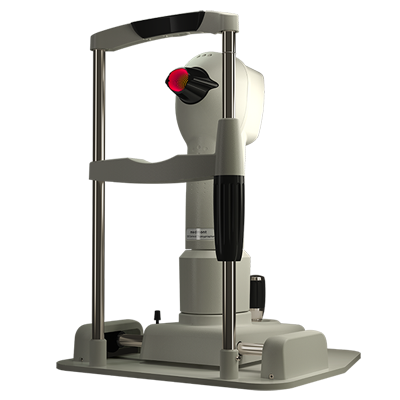 Medmont E300 USB
Produces incredible images of the unique contours of your eye. This is great for fitting sclerals. Advanced vision-assessment system that combines topography, wavefront, autorefraction, keratometry, and pupillometry — allowing accurate and reliable analysis of corneal aberration.